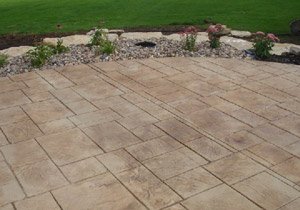 StoneEdge Concrete started with humble beginnings and a vision of being one of the top concrete contractors in the region. After gaining over 50 combined years' experience in the concrete industry, the company is still family owned and operated by the original owners, William and Janice Stone along with GM Tom Stone.
Over the last 50 years, we have maintained our motto of "No job is too big or small", and it is one that our concrete contractors still hold with pride. Give us a call at 636-614-5284 to learn more about our company or request a quote for your concrete project.
Comprehensive Concrete Contractor Services
Our extensive range of services places us well ahead of many other concrete contractors who may just specialize on one type of project. We have many years' experience in all aspects and areas of concrete laying and repair for both residential and commercial customers, including:
Concrete Repair Services
In addition to new concrete work, StoneEdge Concrete is your number one choice when it comes to concrete repairs. Our concrete contractors can provide a free quote and an honest explanation of what type of repair is needed. If there is no need for a complete removal and a smaller repair is possible, this is what we will advise. Additionally, we will check the remainder of an area to explain any possible problems in the future.
Many of the types of problems we encounter are cracks, crazing, spalling, and slabs which require leveling, all of which we can do quickly and efficiently.
Our Commitment to Customer Satisfaction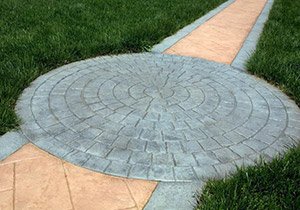 As leading concrete contractors, StoneEdge Concrete has always been concerned with customer satisfaction as our number one priority. We are also proud of our commitment to superior customer service, which is second to none. This would not be possible without our highly skilled workforce, who themselves have amassed over 20 years combined experience in the concrete contractor industry. It has been our dedication to both satisfaction and customer service which has pushed us onwards and upwards and helped us to improve on what we offer to each and every customer.
As professional concrete contractors, we are fully insured and fully accountable for all of our products and services. We stand behind these guarantees and are proud of the levels of services that we offer, so on the off-chance that there is some kind of problem, we will always go the extra mile to make sure you are 100% satisfied.
To further show our commitment, we follow ASTM & ACI standards for concrete contractors to ensure our services are at the highest quality, rather than us just using our best guess.
Contact Our Concrete Contractors in St. Louis Today
StoneEdge Concrete proudly serves St. Louis County and the surrounding areas of South County, West County, St. Charles, and Wentzville. You can speak to a concrete contractor and get your free quote today by calling us at 636-614-5284 or using our online form.