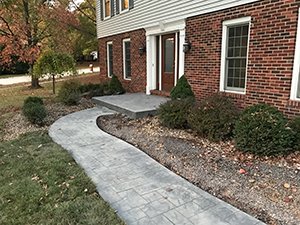 At StoneEdge Concrete, we began as a family owned and operated concrete company and remain so today. Our owners, William and Janice Stone, still operate the business today with the help of the GM Tom Stone. Between them, they have amassed well over 50 years combined experience in the concrete industry.
StoneEdge Concrete can attribute much of our success as a St. Louis concrete company to the dedication of our employees. Our highly experienced workers possess well over 20 years of combined experience in all aspects of the concrete industry.
For us to remain a leading concrete company with a strong voice in the industry, we believe it is crucial for us to stay up to date on the most modern tools and methods, so we are continually educating ourselves on the state of the concrete industry and how it affects us and you as our customers, either old or new. To learn more, you can contact a concrete contractor today by calling 636-614-5284.
Top Quality Concrete Work
To consistently maintain the high level of quality we strive for, we place our focus on customer satisfaction. We find this is the ultimate motivation to be the best concrete company we can. By obtaining a high level of customer satisfaction, we know we are doing something right, especially when customers refer friends and family members to us based on our solid work.
We fully guarantee all of our services in the off chance there is a problem, and we will always go the extra mile to correct any issues that may arise.
A Commitment to Safety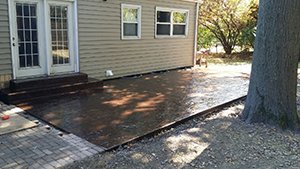 While customer satisfaction is our number one priority, equally important is our commitment to safety. As a major concrete company, we understand that safety is not something that has to be complied with – it is a basis for everything we do as a company.
Our Concrete Company Services
As a premier concrete company in St. Louis County, we take pride in all of our work. Each job we do, we treat as if it we were working on our own homes or businesses. We provide concrete work for:
With each and every project, we advise customers on the importance of maintenance and the need for a concrete sealer to further protect your investment, especially with the unpredictable and sometimes harsh weather conditions in the area. Our advice as well as the concrete sealers we provide will protect your concrete for many years to come.
Contact Our Concrete Company Today
StoneEdge Concrete is the only concrete company that you ever need to call – big or small, we can handle it! We proudly serve St. Louis County and the surrounding areas including West County, South County, Wentzville, and St. Charles. To get a free quote, give us a call at 636-614-5284 or reach out to a concrete contractor online via our convenient contact form. Our friendly staff is always happy to answer your questions about your concrete-related project.